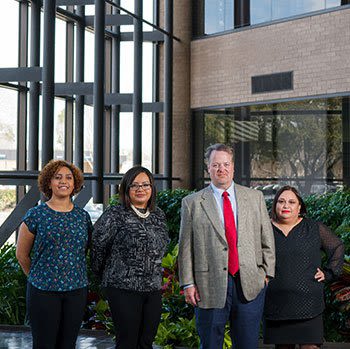 ABOUT MY PRACTICE
The Ardoin Law Firm P.C. was established in 2005 for the purpose of providing legal services to personal injury victims. My firm consists of experienced legal assistants who work alongside me, and we are all genuinely dedicated to providing outstanding client service.
My firm is located in Houston, close to Almeda Mall. I serve clients throughout Harris County, Galveston County, Brazoria County, and the surrounding areas. My practice areas include traffic accidents, longshore injuries, Defense Base Act cases, and other matters of personal injury.
AN HONEST & LOCAL ATTORNEY
There are many auto accident lawyers in Houston, so hiring the right attorney can be a difficult task. At the Ardoin Law Firm P.C., I want to make it an easy one. I understand that car accidents can be complicated, so I do my absolute best to ensure that all questions raised by my clients are answered promptly and truthfully. I appreciate the opportunity to work for you and consider it a privilege to have you trust my firm with your legal matters.
My Mission: Honesty. Dedication. Integrity.
HONESTY
Transparent communication is a cornerstone of The Ardoin Law Firm, P.C. I cannot foster true relationships with my clients without an open dialog.
DEDICATION
Ultimately, this is what it's all about. After nearly 25 years of practice, I would not continue this line of work unless I were committed to the clients I serve.
INTEGRITY
Winning is only rewarding when it's achieved ethically, and I have always made a point uphold my character both with clients and other legal professionals.
DEDICATION TO MY COMMUNITY
The Ardoin Law Firm P.C. provides excellent service to clients in the greater Houston, TX area. This includes Harris County, Galveston County, Brazoria County, and surrounding areas. I believe that everyone deserves access to a well-equipped lawyer, and that means an auto accident lawyer with the right tools. At The Ardoin Law Firm P.C., I make sure that my staff is competent and knowledgeable of the law. While I have hundreds of cases, I recognize that you have only one. That is why I strive to treat each car accident case as if it were my own.

CAR ACCIDENT & PERSONAL INJURY ATTORNEY IN HOUSTON, TX
At the end of the day, I want to be proud of a job well done. Nothing brings my firm more gratitude than a satisfied client. Treating my clients honestly and being dedicated to their cases provides my firm with the integrity I desire. My goal is to have only satisfied clients, and I do all that I can to make this happen. Schedule your free case evaluation today to learn more.